SALLY PROVIDES
FULL SERVICE
ARCHITECTURAL DESIGN
FOR
NEW HOMES,
ADDITIONS AND
HOME RENOVATIONS.
ABOUT US
A small, boutique firm, with a "Dream it, Do it" attitude, that creates innovative and functional architectural designs. Enjoy a personal and comprehensive approach to designing spaces that enhance the functions of daily life.
OUR PHILOSOPHY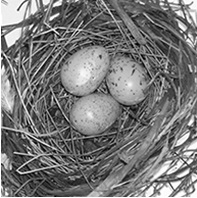 Create Your Own Sanctuary:
One of the few environments in our life that we have control over is our home.  In today's world, we all need a place where we can feel safe and connected; connected to ourselves, our families, and our friends.
This is why it is so important to have a place where we can escape, relax and be ourselves: A Sanctuary.
Everyone has a different definition of Sanctuary. Is it Classic or modern, cozy and informal, or trendsetting and pristine? Regardless; it is imperative for clients and their architect to be partners in a shared vision; as every project is a collaborative, mutual composition of the imagination.  This primary belief lies at the heart of Sally's designs.
Communication is essential in transforming ideas and desires to reflect a space that functions to its fullest potential through the means of design. Sally considers client's lifestyles, needs, and budget to make sure they end up with a home they will love and a place to call their Sanctuary.
SUSTAINABILITY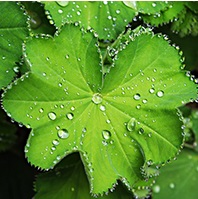 An important facet of architecture is sustainable design.  LEED is a sustainable design building tool that takes an all-inclusive approach to the lifecycle of a building.  There are four different levels of LEED certification based on a points system where projects can gain points through attention to materials, energy consumption, and water efficiency to name a few.
Sally obtained her LEED-AP + HOMES certification in 2011, and has designed several LEED certified projects to date. Sustainable design is a strong area of interest for her and designing structures that are beneficial to our environment is a major design consideration.
AGING IN PLACE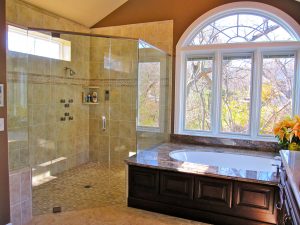 Aging in place is a design philosophy that helps homes become more accessible with ease of use as the homeowners age or needs change.  Some areas to consider could be a roll-in shower, no steps within the home or to the outside, installing an elevator.  These amenities don't have to be unattractive just to function.  Universal design can be beautiful!  Ask Sally how to help you make your space functional for the long-run.
BIO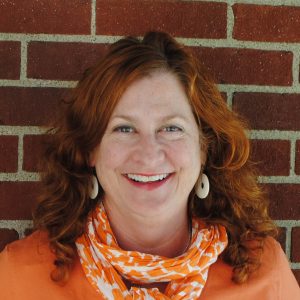 Sally is a Cincinnati native and has a B.S. in Architecture from The Ohio State University. She has been a registered architect since 1994.   Her love of this city has greatly influenced her design philosophy.  Her career in architecture began working with a variety of firms, then moving on to working with a major home builder.  With this experience in both design & construction, Sally is comfortable helping to build the relationship between the client & builder.
For over 25 years, Sally has been working with private clients, helping them fulfill their dreams of a new house, an addition, or a re-defined space. She has also worked on diverse scale of commercial projects from new stores to assisted-living facilities, as well as recreation complexes, schools, and restaurants.